Transformation Begins Here
yoga | retreats | Programs
Joseph has the unique ability to communicate directly to a person's body and heart. He has the gift to directly transmit wisdom and healing to people. This transmission immediately revives his students physically and awakens them to the authentic reality of their lives. He is not concerned with workout trends or spirituality fads. Rather, he attunes people to who they are at the present moment and offers them hope to live in larger possibilities. ​
GREGORY WIEST  |  C. Ss. R, Retreat Director, Tucson, AZ
Upcoming Retreats

Body Wisdom Yoga Retreat Costa Rica
Feb. 9-14th, '24


RESET YOUR LIFE YOGA RETREAT
THE BLUE RIVER RESORT AND HOT SPRINGS,

COSTA RICA

FEB. 9-14TH, 2024
This Yoga Retreat is an All Levels retreat for anyone who wants to be immersed in a healing environment. It's not just the beauty of the jungle and mineral hot springs and lush green oxygen rich environment and good food and community of servers and helpers, it's the Yoga! Joseph's Yoga is steeped in over twenty years of practicing and teaching. Aligned with the Heart of Yoga principles: Asana (postures and movement), Pranayama (breath-work), Meditation, and Nature in a seamless process. You will be left feeling a profound sense of relieve and a new connection to your body and soul. Pura Vida! (Pure life!)  Early bird pricing starts at $1950.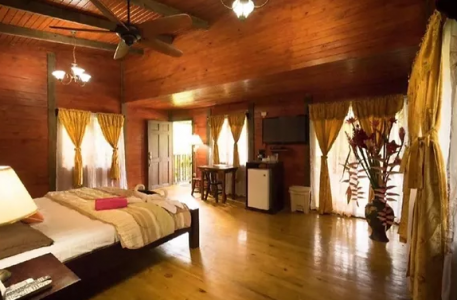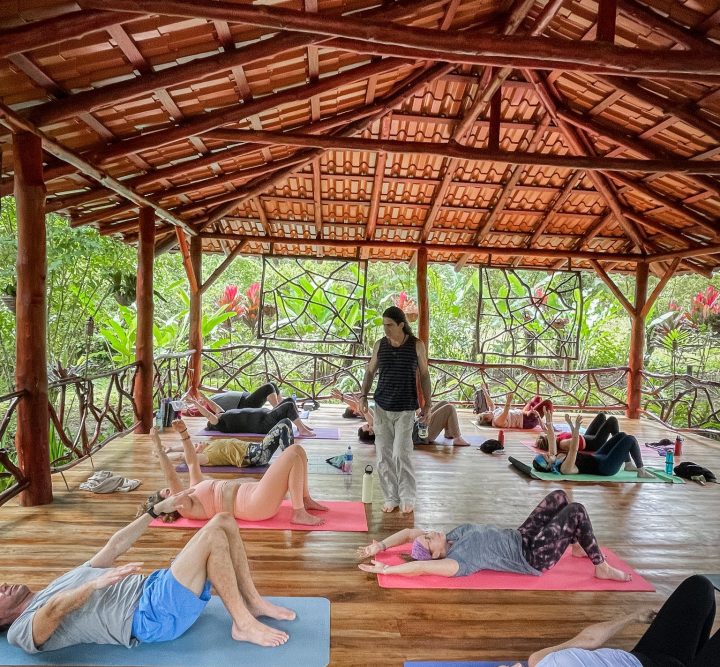 Shuttle to and from Airport

Two half day excursions 

Zip Lining, Horseback Riding, Waterfall hike, White water tubing

Beautiful Single or Double Room Occupancy

3 healthy meals per day

Morning and evening Yoga Classes & Guided Meditations led by Joseph

Natural Hot Springs to melt away stress

Rejuvenating Mud bath

Water slide

10% off Spa treatments

Yoga Teacher Training Hours Available and CEU's

The adventure of a lifetime
We respect your privacy and will never spam, rent or sell your information*
yoga | retreats | programs
contact us about the retreat
It is now a week or so after completing the Program with an awesome group of people, led by Joseph Lauricella. Wow! I am almost without words as there is so much to say. This course helped me, and I'm pretty confident every single person that took it. It helped us to re-examine life and how we approach it..... This teaching grounded me and helped me rethink all that is important in life......... it gave me the serenity, courage and wisdom to approach life differently. For that, I am forever grateful to Joseph and the wonderful group of people with whom I had the pleasure to experience this with.
As an Organizational Psychologist and trained in Trauma therapy working with executives and their teams in Fortune 500 companies for over 35 plus years, this program provides you an opportunity to uncover your hot buttons and unhealthy patterns. In each segment of the program you will receive practices to keep you grounded in your body/mind. The practices and principles build on one another as you go through the program. I am amazed how much it has helped me on a daily basis. I highly recommend this program to anyone who wants more peace and less stress and anxiety.
....After completing the program, I am happy to say that I am off my anxiety medication and now have the tools to live my life to the fullest. Joseph has put his heart and soul into this project and you will feel that love throughout, because, you know what… he honestly has your back!
"I experienced a major shift in mind and body. I am not only less anxious and more happy since returning home, but inspired and confident to do my own yoga practice using the powerful breathing principles that I learned. If you're thinking about doing a Yoga retreat with Joseph, go for it! You'll be glad you did!"