 yoga | retreats | Wellness
Body Wisdom Training Programs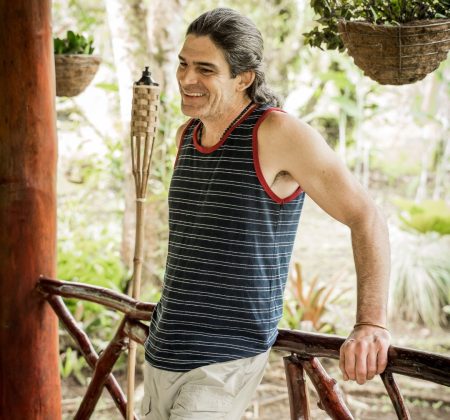 I will help you develop a daily Yoga practice designed just for your unique body, age, health condition and belief system. You will learn powerful breathing technique and how to move your body with integrity. Then, I will hold you accountable for doing it. Learn how an authentic Yoga practice can transform your life.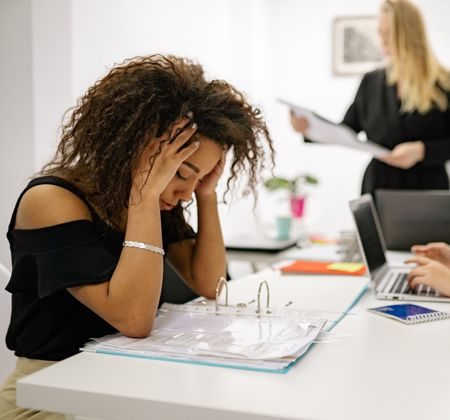 Miracle Mind Body Training System
A breakthrough, 12-week interactive training system. You will learn how your mind and body are integrated, how to release deep seated tension and anxiety, and cultivate daily practices that keep you on track. You will have 24/7 direct access to program content and group support, so you never feel alone. You'll receive a workbook and be invited to two weekly live calls per week. Reprogram your mind, nervous system and much more.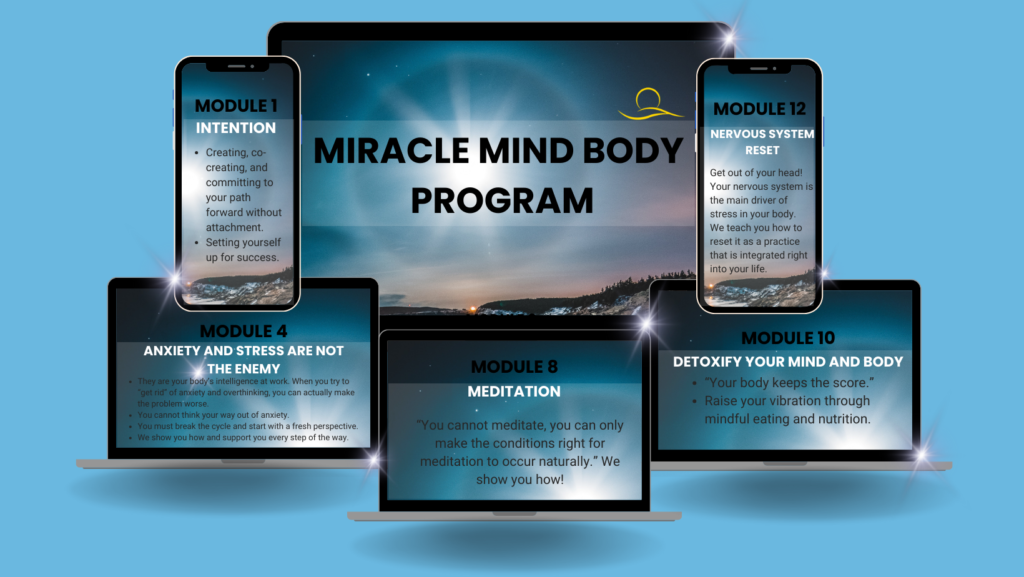 Miracle Mind Body
Training System
A breakthrough program designed to dismantle anxiety, stress, and overthinking at the source.


Who is this for? Those who want to:
clear out anxiety, stress, too much thinking
reprogram mind, body and heart
think and feel better in mind and body
heal old traumas and negative patterns
integrate and assimilate healthy habits in daily life
embody confidence
transform fatigue into energy
stop procrastinating
develop courage and inner peace
prioritize wellness
learn self-care and self-love, body, mind, spirit
remove negative thought patterns
stop sabotaging self
radical self acceptance
show up for self
tap into your miracle and life potential
The conversation my husband and I had after Joseph's first class went something like: "Wow, that was different; now THAT felt like real yoga."
Joseph is a great teacher. Little did I know then how my life would be transformed by Joseph's teaching and passion for yoga. Now, 12 years later, I cannot imagine my life or my body without a regular practice. I have taken yoga classes all around the country, Joseph remains the best teacher I have encountered and most of his students have said the same. His knowledge of the body leads to clarity of instructions; a logical, healthful, and challenging flow. His ability to be present with every student in every class is rare. His commentary and facilitation in class and retreats guides his students to true introspection. I highly recommend Joseph as a teacher and guide.     
   Sara Weiner,  Ph.D., Tucson AZ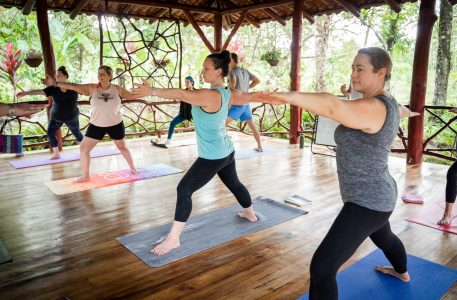 ....After completing the program, I am happy to say that I am off my anxiety medication and now have the tools to live my life to the fullest. Joseph has put his heart and soul into this project and you will feel that love throughout, because, you know what… he honestly has your back!
It is now a week or so after completing the Program with an awesome group of people, led by Joseph Lauricella. Wow! I am almost without words as there is so much to say. This course helped me, and I'm pretty confident every single person that took it. It helped us to re-examine life and how we approach it..... This teaching grounded me and helped me rethink all that is important in life......... it gave me the serenity, courage and wisdom to approach life differently. For that, I am forever grateful to Joseph and the wonderful group of people with whom I had the pleasure to experience this with.
As an Organizational Psychologist and trained in Trauma therapy working with executives and their teams in Fortune 500 companies for over 35 plus years, this program provides you an opportunity to uncover your hot buttons and unhealthy patterns. In each segment of the program you will receive practices to keep you grounded in your body/mind. The practices and principles build on one another as you go through the program. I am amazed how much it has helped me on a daily basis. I highly recommend this program to anyone who wants more peace and less stress and anxiety.
Joseph has the unique ability to communicate directly to a person's body and heart. He has the gift to directly transmit wisdom and healing to people. This transmission immediately revives his students physically and awakens them to the authentic reality of their lives. He is not concerned with workout trends or spirituality fads. Rather, he attunes people to who they are at the present moment and offers them hope to live in larger possibilities.
Joseph is a remarkable person, teacher and therapist. He has enriched my life so much – facilitating my own inner healing through his unique approach. He speaks to the heart and the heart hears. What a gift!